Has a Death Occurred? We Are Available 24/7
(360) 523-2489​
Call Us
Live Chat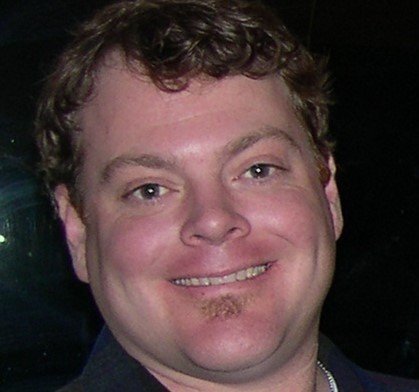 Obituary of Andrew Richard Blaker
Andy suffered cardiac arrest at the front door of Swedish Hospital-Ballard in Seattle, Washington, on October 15, 2020. He was transferred to Swedish-Edmonds, in Edmonds, Washington, but never regained consciousness, passing away October 24, 2020. He is survived by his parents, Arnold and Mary Blaker; brother, Aaron and his wife, Sondra Van Ert. He also is survived by a large family of Blakers and Ballingers, all in the Seattle area.
Andy grew up skiing and later teaching at Alpental, Snoqualmie Pass, during the '80s and '90s. He grew up as a member of Sahalie Ski Club. Although he moved out of the area, he considered Alpental his home hill. A beautiful skier, he was looked up to by his brother and friends, who wanted to ski "like Andy." He loved skiing and enjoyed the outdoors.
Andy graduated from Kentridge High School with the Class of 1986, and attended Green River College. During that time, he spent a summer crabbing in Alaska. In August 1992, he left for Bozeman, Montana, where he attended Montana State and spent a lot of time skiing at Bridger Bowl and Big Ski. He also worked as a house painter, a skill he took forward, painting many homes for family and friends.
In 1997, he returned to Seattle and began taking care of his elderly grandfather, Grandpa "B" for seven years, so Grandpa "B" could remain in his home. Andy helped many people along the way, and had the loving ability to care for people in need.
From 2008 until July 2020, Andy lived in the Bellingham, Washington, area. He worked numerous jobs and recently relocated to the Ballard district of Seattle, and drove for Lyft.
Andy was loved by his large family and friends.
A Celebration of Life will be scheduled at a later date when we can all safely gather together.
"Andy, we will miss you." – Love, Mom, Dad, Aaron, and Sondra
In lieu of flowers, you may donate to Swedish Medical Center Foundation where a donation tribute page has been set up, or to Seattle Children's Hospital.
Please leave condolences or share memories and photos on the Tribute Wall to the left.
To send flowers to the family or plant a tree in memory of Andrew Blaker, please visit Tribute Store


Share Your Memory of
Andrew